Kaalus hasn't posted in a while! I'm very curious about what the next update will bring.
Maybe a Stone Fence Gate?? There was no gate when it was released, but you can use an iron (or wooden) fence gate and it looks great. But I'm thinking that there will eventually be a gate to match.
The Stone Fence seemed to be more decorative than anything. Below is a picture added by Stanimus on the wiki depicting the fence being used as decorative columns. I've seen others do the same.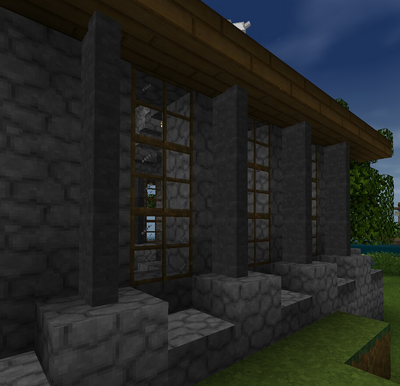 Personally, I use the stone fence to enclose my rye field. I like the way the iron fence gate looks with it.
What do you all use the fence for? Do you think there will be a matching gate soon??
To see the Wiki page for Stone Fence, go to this link:
http://survivalcraftgame.wikia.com/wiki/Stone_Fence